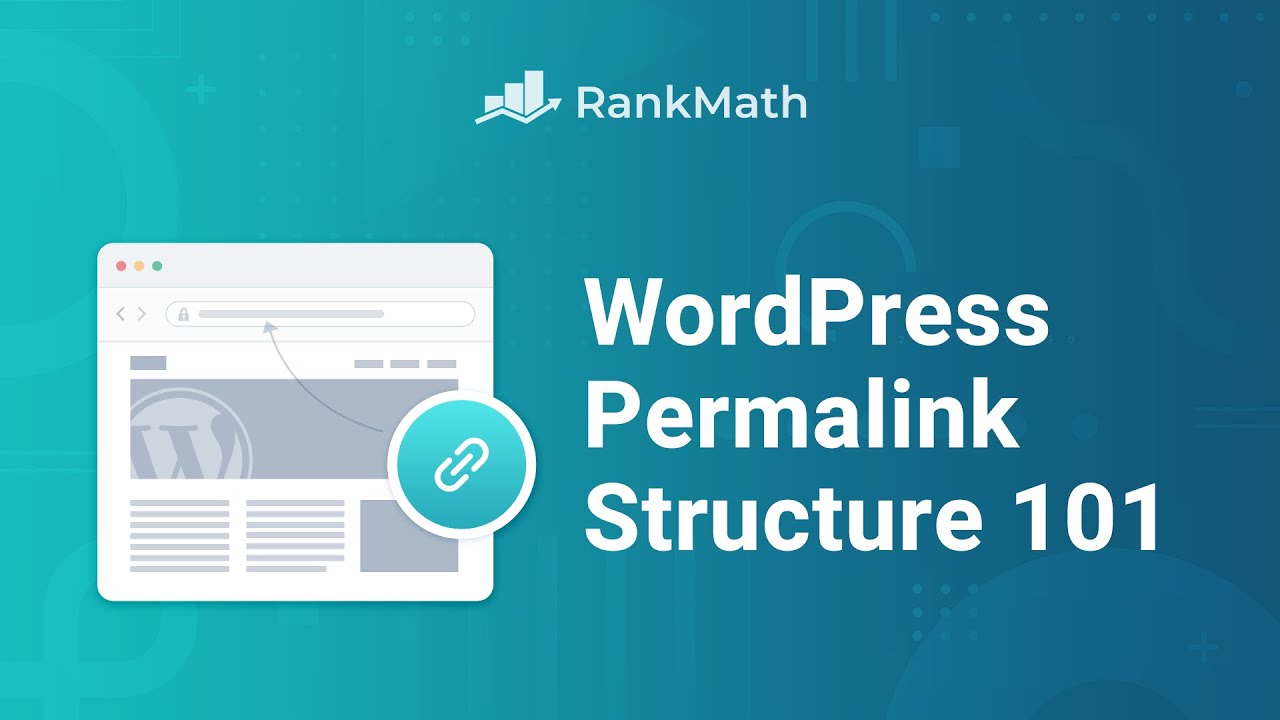 What are Permalinks?
A permalink is simply the hyperlink used to direct people to a specific webpage. It's considered permanent because it generally shouldn't changed as this can break existing links to the corresponding page (however in practice, changing permalinks can have huge SEO benefits).
For example, our homepage is located at https://rankmath.com/, our blog is at https://rankmath.com/blog/ and a single post follows the ideal permalink structure: https://rankmath.com/blog/schema-markup/
Not only this but Permalinks are also used for archive pages, static pages, and any content on your site that needs its own URL.
Permalinks comprise your site's domain name as well as a slug and it's extremely important to make sure that your permalinks are SEO as well as user-friendly.
Why Do Permalinks Matter?
Permalinks play an important role and it has an impact on SEO, user experience as well as branding.
1

Search Engine Optimization

The most beneficial use of permalinks is SEO. Permalinks help to boost the page rankings on the search engine results pages (SERPs) as it informs the search engines what posts and pages are all about.

It also helps the search engines to index the posts/pages better for the relevant keywords. For example, if your post contains information about desserts and chocolates your post will be something like this: https://www.test.com/desserts-chocolates.
2

Good Site Architecture

Having your website organised is important as it provides high quality UX for the website visitor's. Permalinks help to organise your website's structure and leads to better user engagement.

With the help of Permalinks, users can easily understand how the content is organized on the website making it simpler for them to sink in the information on the subjects they're reading about.
How to Change the Permalink Structure in WordPress?
1

Navigate to Permalinks in WordPress

In order to change the permalinks go to WordPress Settings > Permalinks
2

Select the Permalink Structure

In this you can choose from the variety of structures that are available:
By default Plain structure is used by WordPress. However this is not the best option suitable for your SEO. You can select a different setting and then save your changes.
You can also create custom permalinks in WordPress. Let's have a close look as to how you can achieve this.
Custom Permalinks in WordPress
1

Change Your Site's Permalink Structure

You can change your website's permalink structure in WordPress. In order to do so go to Settings > Permalinks. Click on the radio button next to the Custom Structure.
You can select from the available tags and then click on Save Changes. Once it is saved, all posts on your WordPress website will follow this new structure.
2

Change the URL Slug for an Individual Post/Page

You can also change the slug for an individual post/page in WordPress. To do so edit a post that you want to change the slug for.

In the Classic Editor, you will find the permalink just below your post. Click on Edit and then change the end of the URL.
In Gutenberg you will find the URL slug in the Article > Permalink section.
You can type your desired slug in the URL Slug to either make it shorter or more focused. Once done click the Publish or Update button to save your changes.
WordPress URL Redirection
As we've seen that Permalinks aren't meant to be changed, but it's also not possible to have the same web page URL. But you need not worry as URL redirections come to your rescue in this scenario.
URL Redirection makes sure that any number of attempts to locate an old URL is redirected to the new address. Rank Math makes it very easy for you to set up redirections and automatically drive the users to the new URL. This ensures that there is no loss of website traffic due to a broken link.
If you still have any questions about Permalinks – you're always more than welcome to contact our dedicated support team. They're available 24/7, 365 days a year.