Rank Math's Setup Wizard makes it easier to configure the essential SEO rules/settings for the optimal SEO performance of your website. We recommend running through the Setup Wizard, and if you ever wanted to change these settings again, you could always change them inside Rank Math settings.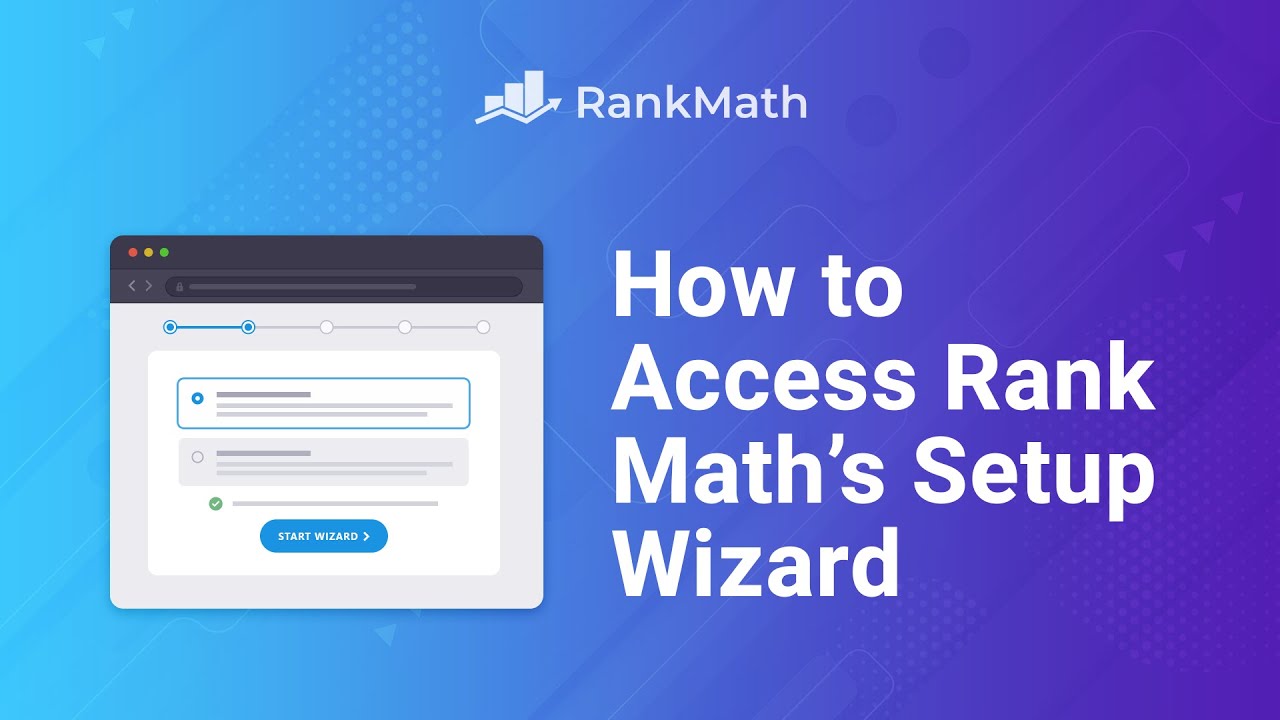 And, in this knowledgebase article, we'll look at the different ways you can access Rank Math's Setup Wizard.
1

Automatic Initiation of Setup Wizard

As soon as you install and activate the Rank Math plugin for the first time, Rank Math will automatically initiate the Setup Wizard so that you can configure all the necessary SEO settings right away.
2

From Plugins Page

If you have skipped the Setup Wizard accidentally, you can rerun the Setup Wizard from the plugins page by navigating to WordPress Dashboard → Plugins → Installed Plugins. And from the list of plugins installed on your website, look for the Rank Math SEO, and you can find the option to run Setup Wizard over there.
3

From Rank Math Dashboard

You can also initiate the Setup Wizard from Rank Math Dashboard by navigating to WordPress Dashboard → Rank Math SEO → Dashboard and clicking the Setup Wizard tab.
Once you've launched our Setup Wizard, you can refer to our detailed article on using Rank Math's Setup Wizard to configure your website for SEO.
And, that's it! If you have any questions about the setup process or are facing difficulties in setting up Rank Math for your website, then get in touch with our support staff by opening a support ticket. The support staff is available 24x7x365 and will help you out with any issues that you have.