If you're running a single website, monitoring your site's SEO performance is definitely a bit more straightforward. But, as you grow and eventually manage a network of affiliate websites or run an SEO agency with several websites under your belt, then going through each site to check their stats would be a hassle every day. Thankfully, Rank Math understands your day-to-day concern with SEO, and we've got a Client Management dashboard right inside your Rank Math Account Area.
In this knowledgebase article, we'll discuss the features available at the Client Management dashboard and how to configure them.
Table of Contents
How to Access Client Management Dashboard?
The Client Management dashboard lets you monitor the SEO performance of all your websites that have the Rank Math plugin installed and activated. If you haven't already installed Rank Math, you can get started with a Rank Math PRO plan of your choice and then proceed with installing and activating the plugin on your website.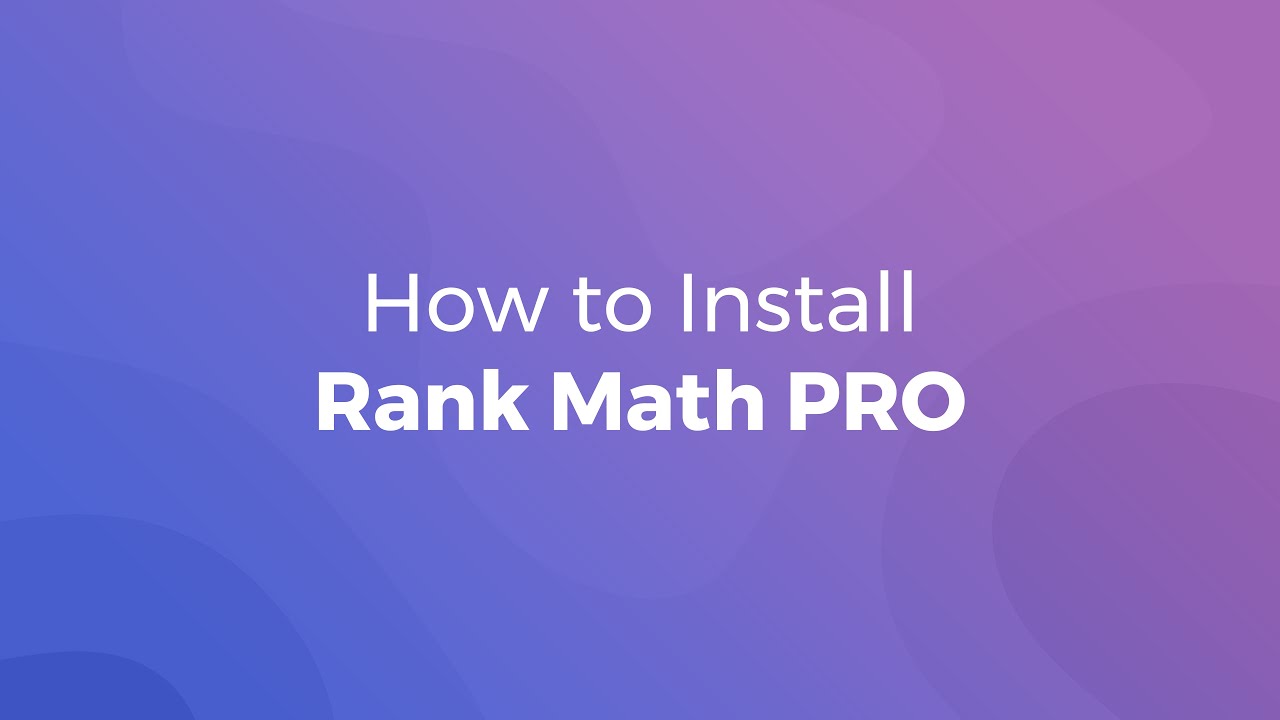 Once you've your website connected with your Rank Math PRO account, head over to the Rank Math website and log in to your account area.
In your Account Area, navigate to the Websites section as shown below.
This brings you to our Client Management dashboard available within your Rank Math account area. The Client Management dashboard might look so compact, but it has a lot of useful features. Now let us look at each one of them.
See All Connected Websites
As you can see from the above image, the Client Management dashboard lists down all the websites connected with your Rank Math account in one single place, giving you a bird's eye view of all your websites. Given that you can activate your Rank Math PRO on practically unlimited websites, this feature would be really appreciated when you start adding more websites to your Rank Math account.
Search Websites
When you've too many websites to manage, scrolling all through the list to find a specific website would difficult at times. A search bar is available at the top of the dashboard to help you easily find your website from the list of sites. Just enter the domain name fully or partially, and Rank Math will find it and bring it to your notice.
Monitor Stats
The key purpose of having a Client Management dashboard is to monitor the traffic stats and no. of keywords rankings for all your websites in one single place.
As you can see, the dashboard gives you an Analytics overview of each website. In addition, it compares the performance with the previous time period to give you a quick understanding of whether your website's traffic is improving or going down.
The metrics shown here is the same as displayed at Rank Math > Analytics inside the WordPress admin area of your individual sites. You can also choose the websites' stats you wanted to see here in the dashboard with:
Monitor SEO Performance
This option is available only for Business users. By enabling/disabling the Monitor SEO performance option in the individual sites, Business users can choose their websites to display stats in the Client Management dashboard.
To access this option, navigate to WordPress Dashboard > Rank Math > General Settings > Analytics. As you scroll down the Analytics settings, you can find the option to enable/disable Monitor SEO Performance.
If the option is disabled for a specific website, then the site stats will not be included under the respective website, as shown below.
Display Analytics Stats
While Business users get to choose the specific websites to monitor the stats, PRO users can enable/disable the analytics stats for all their websites in one go. The option to enable/disable Display Analytics Stats is available only for PRO users.
And the option is available on the same page as your Client Management dashboard, just under the list of all your connected websites.
Disconnect Websites
The Client Management dashboard also lets you disconnect your website's access to your Rank Math account. Suppose, if you no longer wanted to monitor the performance of your previous client, disconnecting your Rank Math access is easy to do here as you don't even have to log in to your client's website.
With that said, you should also be aware of the changes that would happen when you disconnect your website.
What Will Happen If You Disconnect a Website?
As soon as you disconnect a site, it loses access to some of the Rank Math features until they're activated once again with a Rank Math license.
You should be expecting changes such as:
Keyword suggestions from Google will no longer appear when you start typing in the focus keyword of your post.
Rank Math SEO Analysis will not run to identify the basic SEO issues hindering your site's organic traffic.
Advanced analytics module will not be available to track pages and keyword rankings.
How to Disconnect a Website?
If you want to disconnect a website, click the Disconnect button available against the website.
Now, you'll be prompted with a confirmation message. Click OK.
Set a Keyword Limit
The Client Management dashboard also makes it easy to manage your allocated keywords quota to ensure they're within limits. This feature is currently available only for Business users.
How to Set a Keyword Limit?
To set the keyword limit for a website, click the Set Limit option against the website and enter the keywords count. Click the Save button.
As soon as we set the keyword limit in the Client Management dashboard, the changes are being reflected in the WordPress dashboard of your website. Navigate to Rank Math > Analytics > Rank Tracker, and you can the new keyword limit being set.
And, that's it. We hope the article has covered everything about the Client Management dashboard and the various settings available to configure. If you still have any questions about using the Client Management dashboard, feel free to reach our support team, as we're always here to help.
Still not using Rank Math?
Setup takes less than 5 minutes including the import from your old SEO Plugin!
Still need help?
Submit Your Question
Please give us the details, our support team will get back to you.
Open Ticket