In this article, we will show you how to upgrade to Rank Math PRO. We have a full video of the process here as well: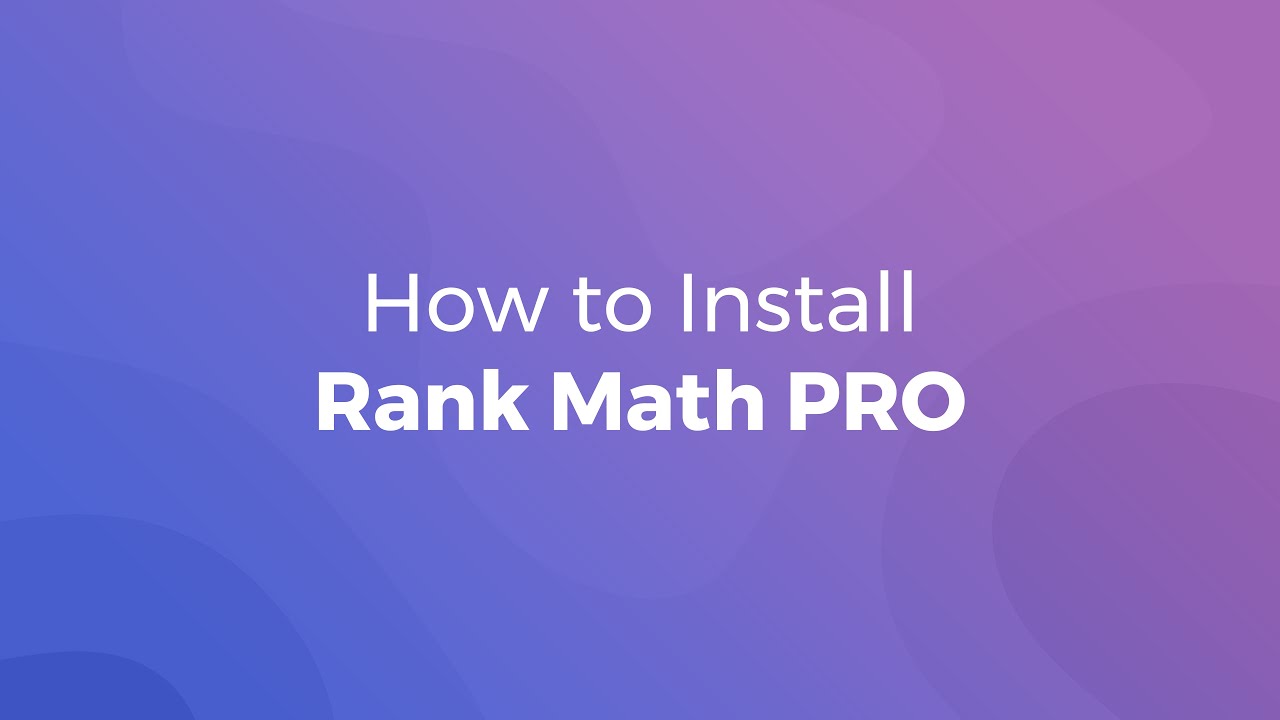 1 First, you need to purchase a license of Rank Math PRO.
2 Then, you need to update the Rank Math Free version to the latest version from your WordPress Dashboard → Plugins → Installed Plugins.
3 Then download Rank Math PRO from your account area.
4 Once you have downloaded the Rank Math PRO version, you need to install it from the WordPress Dashboard → Plugins → Add New. Then click on Upload Plugin.
Select the zip file that you downloaded by clicking on Choose file button. Then click on Install Now.
5 Once the plugin is installed, you need to enable the Rank Math SEO PRO plugin. Once enabled, you can check the plugin in the Installed Plugins as both the Free and PRO versions of Rank Math have to be installed and activated on the site.
6 Activate the license from WordPress Dashboard → Rank Math SEO → Dashboard → Help.
Note: In case, your Free version is already connected to Rank Math, you need to disconnect and reconnect with your Rank Math account for the PRO license and updates to become available.
To disconnect Rank Math, click the Disconnect Account button.
Then to connect with your Rank Math account, click the Connect Now button.
Once you click Connect Now, you'll be redirected to rankmath.com, where you'll be able to connect your account to activate your license. You must use the same Rank Math account that you used when you subscribed to a Rank Math PRO plan.
In the Plugin Activation dialog box, you'll also be able to choose between PRO, Business, and Agency licenses, as shown below, when your Rank Math account includes multiple subscriptions.
After clicking OK, ACTIVATE NOW Rank Math PRO will be activated. You can confirm that the activation has been successful by navigating back to the Help tab of the Rank Math Dashboard in your site's WordPress admin area:
And that's it! If you still have any questions about upgrading to Rank Math PRO, please feel free to reach our support team directly from here, and we're always here to help.