Please note, in this tutorial – we'll focus on the steps to manually update Rank Math PRO. That being said, you can follow the same steps for the free version of Rank Math as well as any plugin for that matter.
Updating Rank Math manually is extremely easy – let's take a look at the manual update process step by step: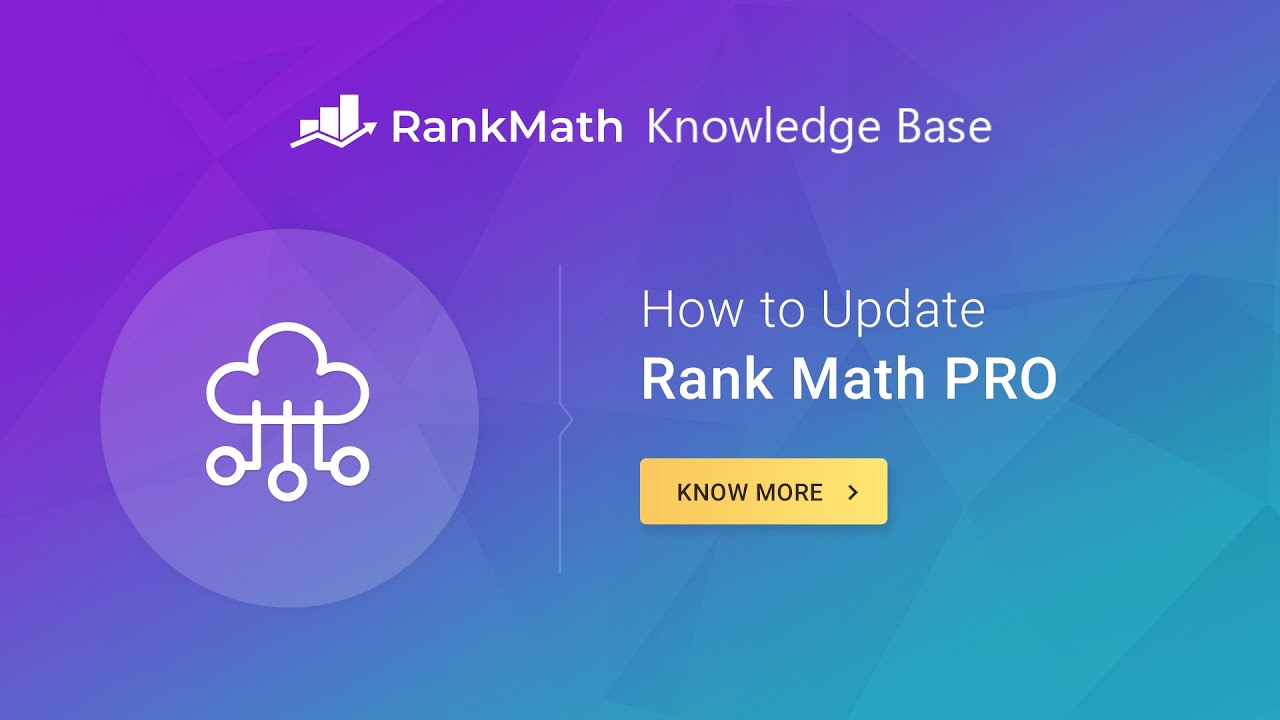 1

Check Whether You Have the Latest Version of Rank Math Installed
The easiest way to check whether you're on the latest, most up-to-date version of Rank Math is by heading to Rank Math SEO → Status & Tools → Version Control (in your WordPress site's admin area), and as shown below, this is what you'll see if you are, in fact on the latest version:
Alternatively, Refer To Our Changelog To See What The Latest Current Version Is
You can check the latest version of Rank Math by visiting the official Rank Math Changelog.
You can then check which version you are running from WordPress → Plugins.
2

Download Rank Math PRO
To begin with, navigate to your Rank Math account area to download Rank Math PRO.
3

Upload the Plugin to WordPress

Once you have downloaded the Rank Math PRO files from your account, then go to Plugins → Add New.
Here is a GIF to help you further:
Then click on Upload Plugin in your dashboard.
Once you choose the file from the File Browser, then click on Install Now.
Once you click on Install Now, you will see the screen as shown below.
Click on Replace current with uploaded.
Note: The above option only shows if you have WordPress 5.5 or above. If you are using an older WordPress version, you must delete Rank Math PRO and upload an updated version. Deleting the plugin will not remove any data as the data is stored in the DB, and installing an updated version will bring back the data.