If you run a website and want it to appear in search, you'll often hear about sitemaps. Fortunately, our plugin – Rank Math – automatically creates sitemaps for your website that make it easier for search engines to understand your site structure. We then combine all the individual sitemaps – for posts, pages, videos, etc. – into a single sitemap index. We do this so that you only have to submit the sitemap index link, which will be automatically updated when you change your site structure and its content.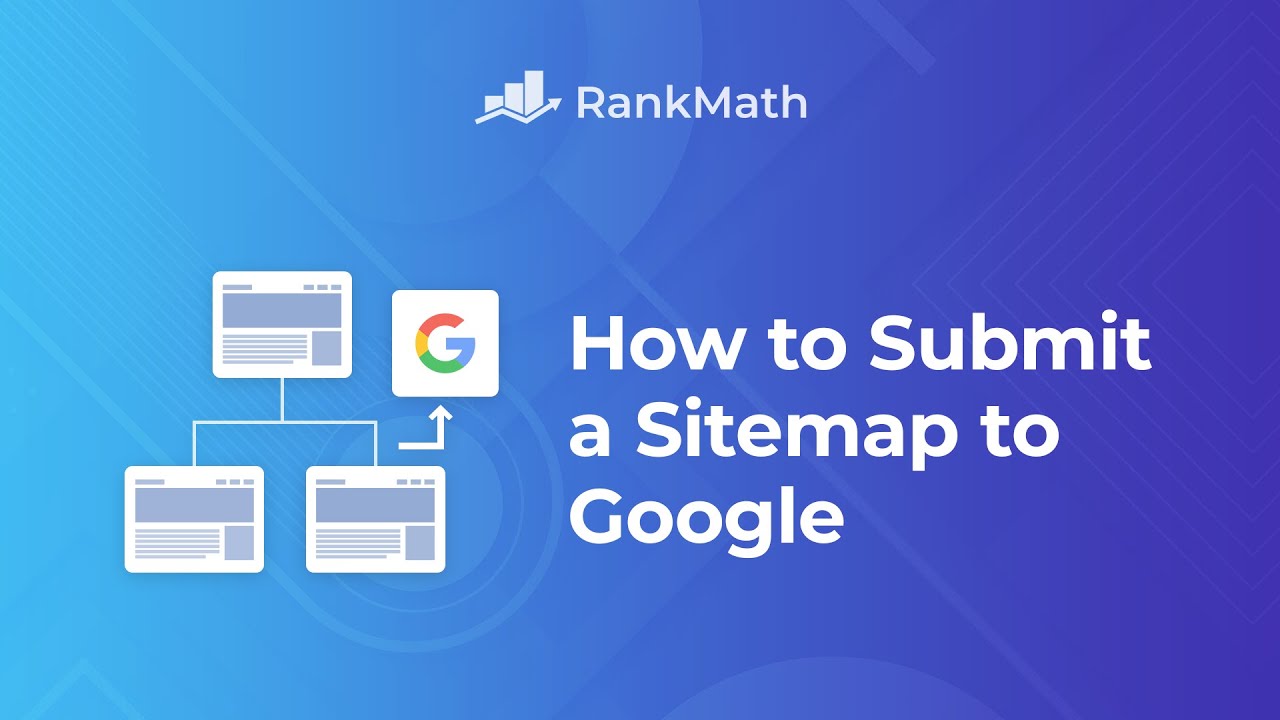 In this knowledgebase article, we're going to walk you through how to submit a sitemap to Google. Without further ado – let's get started:
Table of Contents
1

Submit Sitemap to Google

To submit your sitemap to Google, follow the exact steps we walk you through below.
1.1

Sign in to Google Search Console

To get started, you'll need to sign in to the Google Search Console using the same account you verified & connected the website in question with.
1.2

Navigate to Sitemaps

Select your website and click on Sitemaps as shown below:
1.3

Enter Sitemap URL

Enter "sitemap_index.xml" in the Add a new sitemap field in order to complete the sitemap URL.
1.4

Submit the Sitemap

Click on Submit, and your sitemap will be submitted to Google.
2

Automatically Submit Sitemaps to Google

If you're using the Analytics feature of Rank Math, Rank Math will automatically submit the sitemap to Google Search Console. You don't need to manually submit your sitemap as we walked you through in the previous method.

To take advantage of this feature, ensure that you've connected Rank Math with your Google account and you've configured the Search Console settings.
To connect Rank Math with your Google account, you can refer to its dedicated tutorial.
3

Ping Search Engines

Rank Math includes a feature to ping Google whenever the sitemap gets updated and saves your time. You can enable this feature as you navigate to Rank Math SEO → Sitemap Settings → General and enable the Ping Search Engines option as shown below.
You can read more about Sitemaps in our Knowledge Base article and fix the sitemap issues if you have any. If you still have any questions about how to submit a sitemap to Google – you're always more than welcome to contact our dedicated support team, and we are available 24/7, 365 days a year…