Rank Math does not make use of license keys for the purposes of upgrading to Rank Math PRO. Instead, we've made it more secure and easier for you, and you only have to connect with your Rank Math account and confirm your subscription to get Rank Math PRO activated on your website.
In addition to that, you can always check the list of websites connected with your Rank Math PRO subscription right inside your Rank Math account area. If you ever require to remove any website from your PRO subscription, you can directly do that in your Rank Math account area without having to log in to the website. Thus, Rank Math offers you more control over your Rank Math PRO license.
Installing and Activating Rank Math PRO
In the following video, we take you through the entire installation & activation process: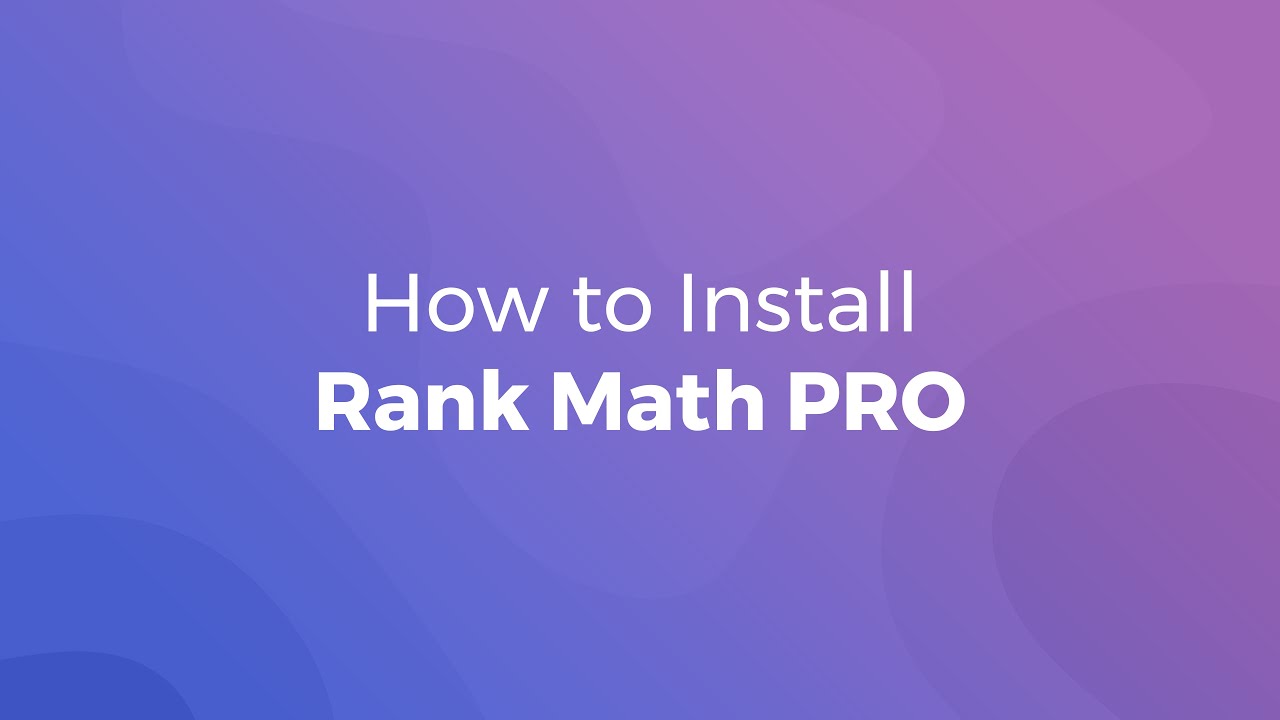 1

Upgrade to a Rank Math PRO Plan of Your Choice

The first step – if you haven't done so already – is to use your existing Rank Math account to upgrade to a Rank Math PRO plan of your choice.
2

Download Rank Math PRO

Navigate to your account area to download Rank Math PRO, as shown below:
3

Install Rank Math PRO on Your Website

Once you've downloaded Rank Math PRO from your account area, it's time to install it on your WordPress website. To do so, head over to the WordPress admin area for your website and then navigate to Plugins > Add New.
Then click on Upload Plugin. Select the zip file that you downloaded by clicking on Choose File. Then click on Install Now.
4

Connect Your Rank Math Account

Now that you've installed and activated the Rank Math PRO plugin on your website, you need to authenticate your Rank Math account. This can be done in the WordPress admin area by navigating to Rank Math > Dashboard > Help – as shown below:
Ensure that you connect to the same Rank Math account that you've used to upgrade to a Rank Math PRO plan earlier. Then, click Connect Now.
5

Select the Plan Level

If you've more than one license associated with your Rank Math account, you'll have the ability to choose which plan you'd like to activate this website on – as shown below:
Then, simply click OK, Activate Now. And you've now successfully upgraded to Rank Math PRO – congratulations! 🎉
And, that's it! If you still have any questions on getting Rank Math PRO installed and activated on your website, please feel free to reach our support team directly from here, and we're always here to help.