Rank Math's "Pillar Content" feature is a great way to improve your website's SEO. By marking a piece of content as "Pillar Content", you are telling Rank Math that this is an evergreen piece of content that will remain relevant for years to come.
This is important because it allows Rank Math to build contextual internal links to those pages/posts. This is especially useful for Rank Math users who have multiple posts in the same category, as it allows Rank Math to link them all together.
In this knowledgebase article, we'll show you how to use Rank Math's Pillar Content feature. We'll also show you the benefits of using Pillar Content, and how to make the most of this powerful SEO tool.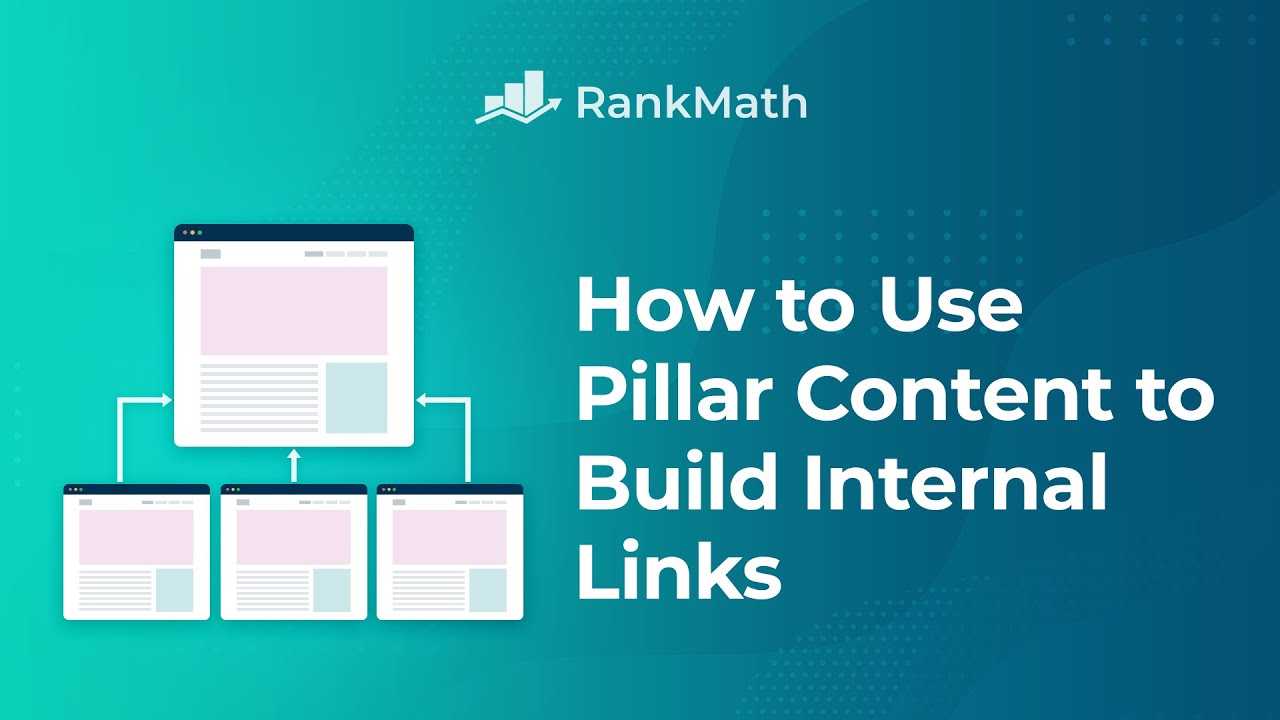 Table of Contents
1

What is Pillar Content?

Pillar content is a term used by SEOs to describe high-quality, evergreen content that is of great importance to a website. It is usually a long-form piece of content that can be used to attract links and improve the site's overall SEO.

Pillar content is also known as Cornerstone content, and it is a page or article that links all your other articles together. It comprises the most important articles on your website and the pages/posts that you want to rank for in the search engines.

For example, if you run a website about dogs, your Pillar Content might be an article about the different dog breeds. This article would then link to all of your other articles about dogs, such as "How to Train a Dog" and "How to Choose the Right Dog for You".
2

Why Are Pillar Pages Important?

Here are a few reasons why Pillar pages are so important:
They help to improve the site's overall SEO by providing a central point for all of your other content.
They attract links from other websites, which helps to improve your website's authority and ranking.
Pillar pages help to keep your website's content organized and easy to navigate.
It can be used to target specific keywords and phrases that you want to rank for in the search engines.
Pillar pages can help to increase traffic to your website by ranking for popular keywords and phrases.
They are a great way to showcase your expertise and knowledge on a particular topic.
Pillar pages naturally lend themselves to lead generation.
It helps in reducing the bounce rate if you're able to provide what users are searching for on the pillar page.
The pillar page helps in improving the website structure.
It makes it easier for search engines to select and display the best URL in search results for a particular keyword.
And more…
Now, let's look at how to create pillar content with Rank Math in just a single click.
3

Optimizing Your Cornerstone/Pillar Content With Rank Math SEO

You need to mark any post that you want to build links to, as a Pillar Post in the SEO meta box. In order to do so edit your post, head over to the General tab of Rank Math SEO, and then click on the This post is Pillar Content as shown below:
4

Enabling Link Suggestions

The Link Suggestions feature is a pretty unique feature, and if you enable it, Rank Math will provide you with link suggestions when you are writing your posts.

In order to enable the Link suggestions meta box, you need to navigate Titles & Meta → Posts only in the Advanced Mode.

Near the bottom, you'll see the Link Suggestions feature. Toggle the switch to Activated.
5

Link Suggestion Titles

The Link Suggestion Titles field will be visible only if you enable Link Suggestions. This option lets you configure how the link suggestions are fetched by Rank Math.

You have 2 options to choose from.
Titles: Selecting this option will configure Rank Math to look for link suggestions based on the title of the current post.
Focus Keywords: Selecting this option will configure Rank Math to look for link suggestions based on the focus keyword of the particular post.
Both of these options work as intended, and it's more about your writing style that will help you decide how to configure this option. We recommend that you try each of the options out for some time and then decide which one works for you.
6

Link Suggestions for Posts

Once done, when writing a new post, it will show your Pillar post from the same category you are using for the current post.

You can find this option by going to Settings → Post → Link Suggestions. For further ado, see the screenshot below:
Note: Write the post and when you wish to see the Link suggestions, click on Save Draft.
As a result, you don't have to manually search or add relevant links inside the content.
Rank Math's "Link Suggestions", shows all relevant links that are required for the new article/ blog post. These suggestions are based on those selected categories and tags for the post that are marked as pillar content.
The link suggestions section has got two options:
Copy Link URL to Clipboard
Insert Link in Content
Let's take a look at how to use these options.
Copy Link URL to Clipboard
This one will copy the link to your clipboard so that you can include the link anywhere in the content with an anchor text.
To do this, simply click on the Clipboard icon to copy the link to your clipboard and then paste it into your content.
For further ado, see the screenshot below:
Insert Link in Content
If you want to insert the link directly into your content, then you can do so by clicking on the Link icon. This will insert the link directly into your content.
For further ado, see the screenshot below:
Both of the above options will help you to add the pillar links to your content quickly.
So, what are you waiting for? Start using Pillar Content today and see the results for yourself!
FAQs on Link Suggestions
Why Do I Need Linking Suggestions?
Link suggestions help automate the process of internal linking building by providing relevant and helpful links to related content within your site. This saves you time that you could have spent searching for them manually.
How Does Rank Math Help?
With our internal link suggestions, you don't have to manually search and pick relevant links to use in your content. Rank Math's link suggestions provide relevant links for your article based on the marked pillar links, selected categories, and tags.
Why Am I Not Able to See Any Link Suggestions?
Rank Math suggests links based on the posts or pages that are marked as pillar content. If none of the posts or pages are marked as pillar content or marked according to content that falls under the same categories (blogs/ articles), you won't be able to get any suggestions.
Is Rank Math's Link Suggestion Available in Elementor?
Rank Math's Link Suggestion feature is not available in Elementor. This feature is only available in the WordPress Block Editor. If you wish to use the tool for internal link suggestions while using Elementor page builder, you'll have to copy the link suggestions from the WordPress Editor.
Can I Set a Category, Tag, or Other Taxonomy Terms as Pillar Content?
You can only set a post, page, or custom post type as pillar content. You cannot set taxonomy terms as pillar content, as they are mostly archive pages and provide little to no value to the reader.
That's it! To give the articles more importance, we place the pillar/cornerstone articles at the top of the list of link suggestions. This is used to build internal links to your most important content, and these links also help increase their SEO rankings.
We hope the article helped you understand the importance of internal linking and the pillar content feature in Rank Math. If you still have absolutely any questions, please feel free to reach our support team directly from here, and we're always here to help.