In this knowledgebase article, we're going to walk you through how to remove the category base from WordPress.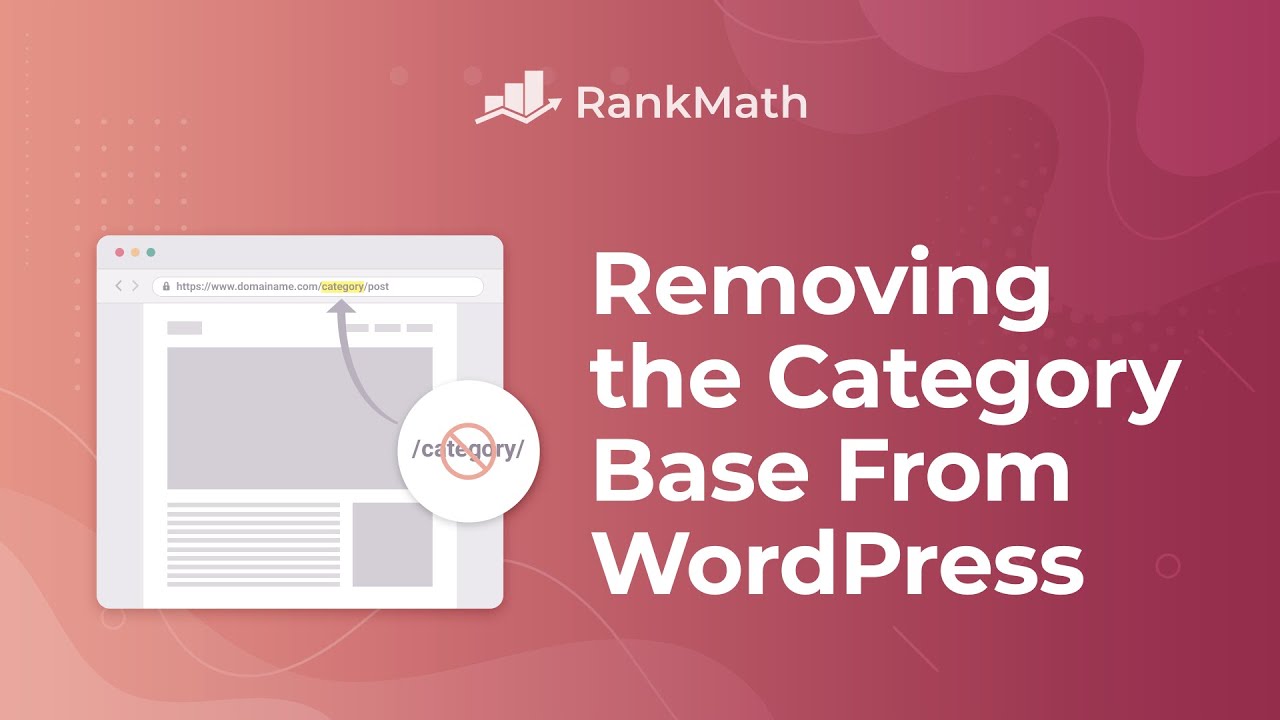 How to Remove the Category Base from WordPress
1

Install Rank Math

The very first step, if you haven't already – is to install & setup Rank Math.
2

Enable The "Strip Category Base" Setting

Once you've installed Rank Math, locate the Strip Category Base Option in Rank Math's General Settings by navigating to Rank Math > General Settings > Links as shown below:
The Strip Category Base option will basically remove the category names on the post URLs. This will result in cleaner URLs and redirect them without causing 404 errors.
The Links Strip Category Base option will only affect post categories. If you enable this option, Rank Math will strip the "category" part of the URL and make the URL shorter. For example, if you have a post with a URL as:
https://yourwebsite.com/SEO/best-seo-plugin
By enabling the Strip Category Base option the URL will look like:
https://yourwebsite.com/best-seo-plugin
If you like shorter URLs, then enable this option. However, there is no guarantee that removing the category from the URL will improve your rankings.
If you still have any questions about removing the category base from WordPress, please feel free to contact our dedicated support team. They're available 24/7, 365 days a year…
Still not using Rank Math?
Setup takes less than 5 minutes including the import from your old SEO Plugin!
Still need help?
Submit Your Question
Please give us the details, our support team will get back to you.
Open Ticket