The robots.txt file informs search engines which pages on your website should be crawled. This can easily be edited with the Rank Math SEO plugin. If you aren't already using Rank Math on your website – learn more & get started here.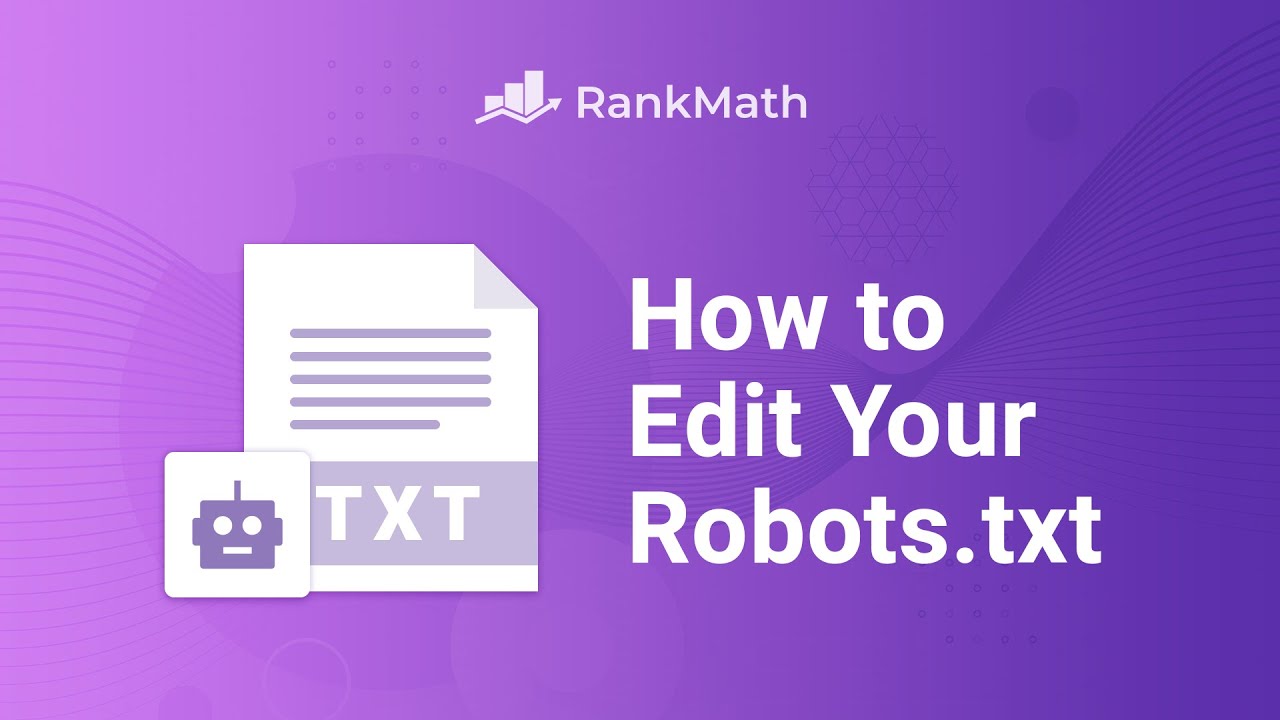 In this tutorial, we'll show you how you can edit your robots.txt file with the help of Rank Math. In order for you to be able to edit your robots.txt file using Rank Math, you'll need to delete the actual robots.txt file (if any) from your website's root folder using an FTP client.
How to Edit Your Robots.txt with Rank Math
1

Navigate to Your Robots.txt

To begin with, log in to your WordPress website and make sure you've enabled the Advanced Mode from Rank Math's dashboard.

Navigate to your robots.txt in Rank Math which is located under WordPress Dashboard > Rank Math > General Settings > Edit robots.txt as shown below:
2

Add Code in Your Robots.Txt

You can type the code you wanted to add to your robots.txt file in the available text area. By default, Rank Math would automatically add your Sitemap link here, making it available for bots to crawl.
3

Save Your Changes

Save your changes by clicking on Save Changes once you have made the necessary changes to the file.

You can also create an actual robots.txt file in the root folder of your website (on your server). If you are unsure where you need to upload the file, you can contact your web host for further assistance.

Note: Please be careful while making any major or minor changes to your website via robots.txt. While these changes can improve your search traffic, they can also do more harm than good if you are not careful.

And, that's it! If you still have any questions about how to edit your Robots.txt file with Rank Math, you're always more than welcome to contact our dedicated support team. They are available 24/7, 365 days a year…
Still not using Rank Math?
Setup takes less than 5 minutes including the import from your old SEO Plugin!
Still need help?
Submit Your Question
Please give us the details, our support team will get back to you.
Open Ticket